The Embassy of the Argentina & Human Rights Campaign present a special LGBTQ Film Series on the year of the 50th anniversary of Stonewall and in Celebration of Latinx Heritage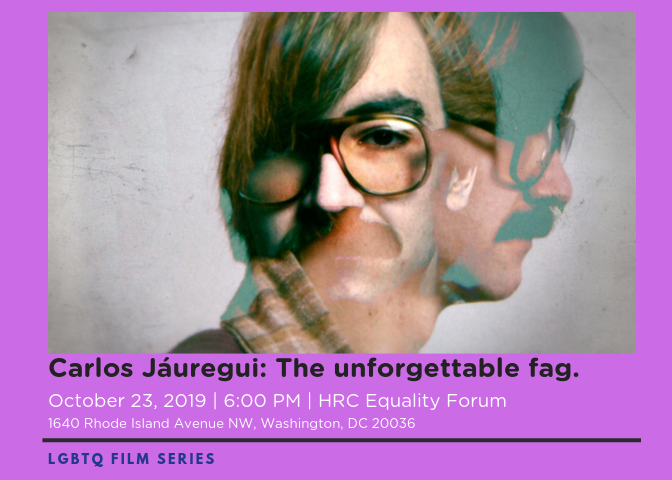 Directed by Lucas Santa Ana
Script: Gustavo Pecoraro, Lucas Santa Ana
Carlos Jauregui, gay rights activist, friend, lover, fighter, an icon, an inspiration for the masses. He was the first gay to come out on the cover of a magazine in the '80s. His conviction and courage changed the lives of the Argentine LGBT community and the history of a country and its laws.
He fought for the visibility of gays, lesbians, and transgender.
He led the first Pride March in Argentina unifying the LGBTIQ movement.
He laid the foundations of dialogue and the way to anti-discrimination towards the homosexual community.
He lost his life in his personal battle against HIV in 1996.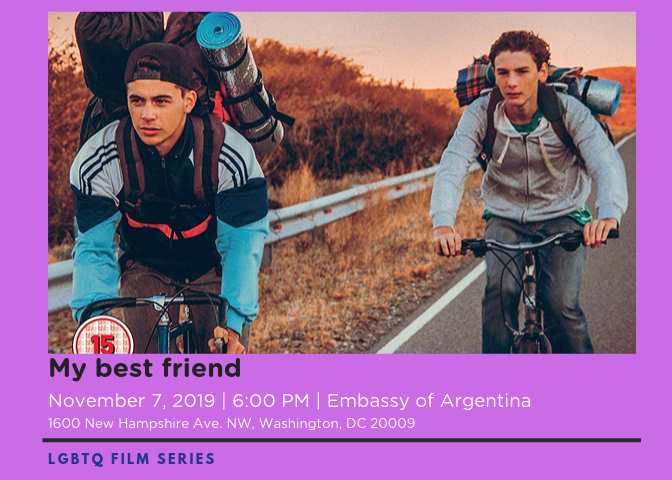 Directed by Martín Deus
Screenplay: Martín Deus
Lorenzo is a quiet teenager who lives with his parents and his younger brother in a small city in the Argentinean Patagonia. One day, a family friend's son named Caíto moves south and settles in at Lorenzo's home. His family is going through difficult times and can't give much care to him. Caíto is very shy and hardly speaks. Lorenzo is supposed to help him feel at home. They become friends. They spend great amounts of time together. Although Lorenzo doesn't like sports, he puts up with Caíto's fascination for mountain biking. They share deep conversations too. They can be very different but they come to understand each other. It won't be long until everybody at home realizes Caíto is a difficult case. After a couple of days, Lorenzo's parents feel they've had enough. But then, Caíto makes a big confession to Lorenzo. He tells him the true reason why he was forced to leave his house. After that, Lorenzo takes charge of him so that his parents let him stay. He now has a secret to hold, a responsibility to take and a troublesome partner that will take him through new life experiences.
Register here https://mimejoramigo.eventbrite.com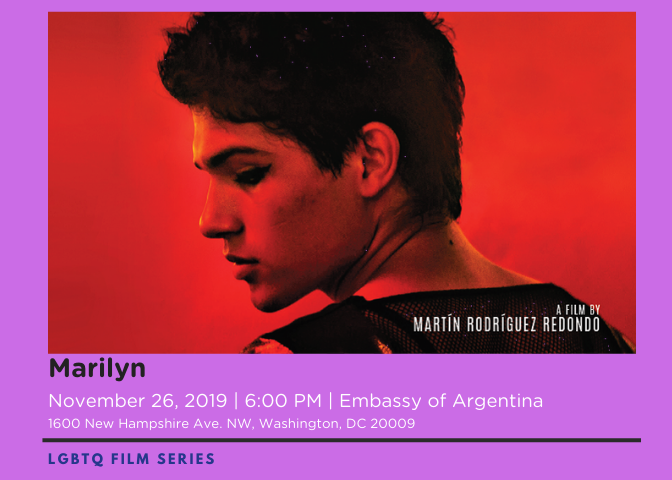 Directed by Martín Rodríguez Redondo
Screenplay: Martín Rodríguez Redondo
Marcos, a seventeen-year-old farm worker, discovers his sexuality in a hostile environment. Nicknamed Marilyn by other teenagers in town, he becomes the target both of human desire and discrimination. Marcos feels pushed into a corner more and more.
Marilyn is his first feature film as director. It won the CICAE Art Cinema Award at the "Cine en Construcción" section of Toulouse Cinélatino Rencontres Festival, and the Sin Sistema prize at the Work in Progress section of BAL (Buenos Aires Independent Film Festival). It also won INCAA's First Feature Film Prize, INCAA-CNCA Co-Production Support Fund (Argentina-Chile), and Ibermedia's Film Co-Production Support Fund. It has participated at the Oaxaca Film Script Lab (Mexico), the San Sebastián Film Festival Co-Production Forum (Spain), the SANFIC Santiago Industry Lab, and Australab at FICValdivia (both in Chile).
Resgister here https://marilyn-lgbtq.eventbrite.com
Directed by: Marco Berger
Screenplay: Marco Berger
Martin seeks for a temporary job at Eugenio's house. When they recognize to be childhood friends, Eugenio offers him work for the summer. A power and desire game starts and their relationship grows beyond their friendship.
Register here https://hawaii-lgbtq.eventbrite.com