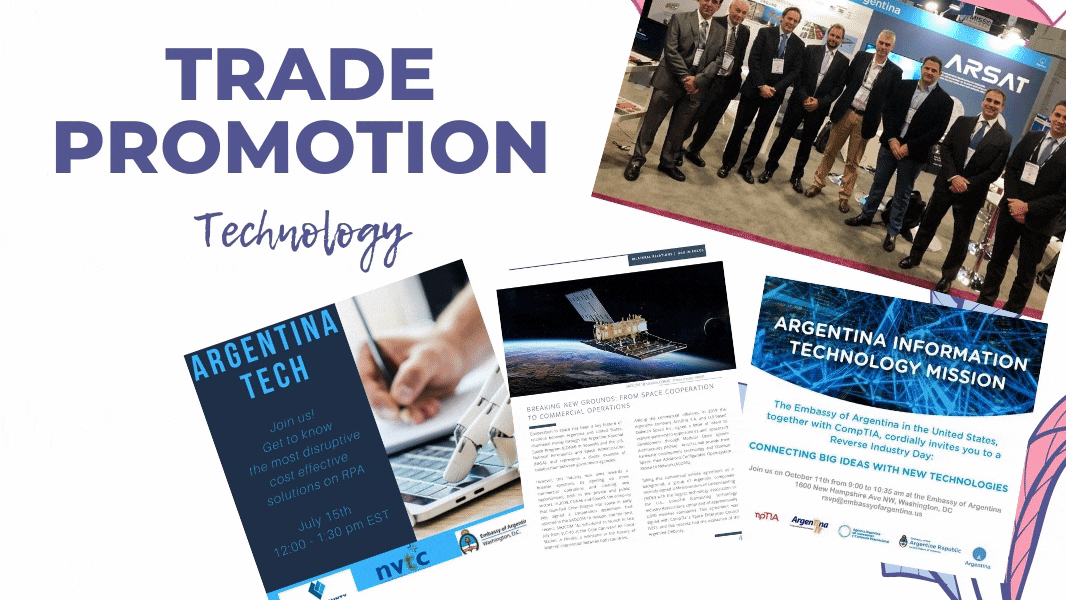 The Economic and Commercial Section carries out promotion activities to increase and diversify Argentine exports to the United States and attract productive investment to the country.

These activities include:
Strengthening bilateral economic and trade ties by facilitating communication between representatives of the public and private sectors.
Assisting the private sector in trade missions, in particular those of small and medium enterprises
Identifying and analyzing trade intelligence information in order to assess opportunities in the U.S. market
Promoting investment opportunities
Promoting inbound tourism to Argentina

For inquiries on the entry of products and services to the U.S. market, including relevant information on areas of interest, business environment, local market conditions, as well as importers and distributors, the Economic and Commercial Section of the Embassy, as well as the different Argentine General Consulates (in the cities of Atlanta, Chicago and Houston) and Argentine General Consulates and Commerical Promotion Centers (in the cities of Los Angeles, Miami and New York) can provide their advice and guidance.