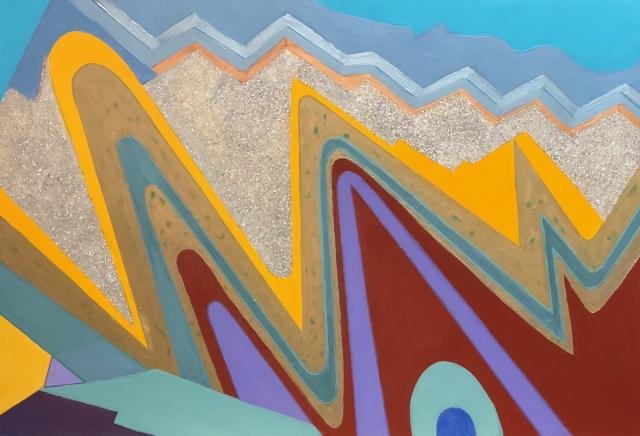 "Painting is so damn difficult…; when you think you've got it, you really haven't" Paul Cezanne
Once, at a local art museum, I read this quote from Paul Cezanne who, by then, was already in his early sixties. I am someone who started painting not so long ago, and that statement has had a great influence in the way I approach art-making. Painting it is another way of expressing my feelings and emotions as music once was; a two dimensional way of depicting the world as I might see it at one particular moment. But, above all, it is a never ending learning process that, through new ideas, styles and techniques, enriches the means and ways I have to express myself through art.
I am selfish, because I paint mainly for myself. Nevertheless, it gives me immense pleasure when others are moved (however that might be) when they are exposed to my work. It doesn't matter if they see what I see in it or not, as long as it touches them somehow.
Whether representational or totally abstract, what I paint is always based on something real; nature, a story I read, or a piece of music I heard. Through all this, I hope that I will be successful in helping others see the world that way too.
Curator:
Marsha Staiger
About the artist
Was born in Buenos Aires where he attended at the National Conservatory of Music In Buenos Aires. He graduated with degrees piano, harpsichord and conducting and had a successful career.
Upon retiring, he decided to pursue painting, starting with watercolor and studied at the Alexandria Art League School. In 2015, he became interested in abstraction and acrylics and since then has had an active career as an artist both here and in his native country.
When:
March 5 to April 17
On view: Monday - Friday from 3 to 5 PM
Where:
Embassy of Argentina - Oval Room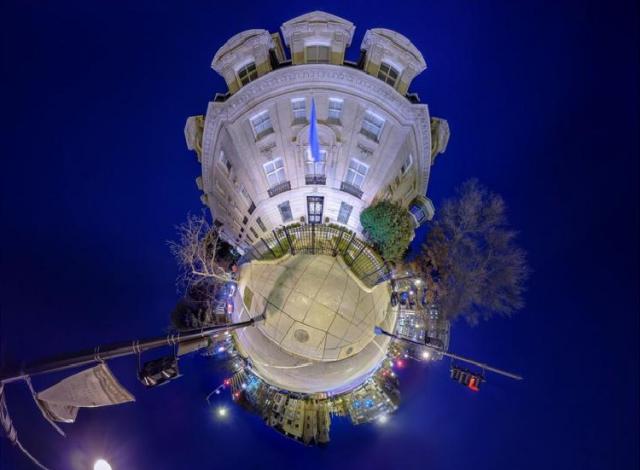 The Embassy of Argentina presents "From the Ordinary to the Extraordinary-Panoramic Photography", an exhibition by José Andrés Basbus in which "the viewers try to figure out what they're looking at, the place, and the angle the shot was taken". That is what directs Basbus every time he snaps the shutter button on his camera. He achieves this, in part, through the composition of his panoramic landscape postcards with an infrared effect.
Basbús, who has dedicated over 20 years to photography and is also a lawyer and a career diplomat, has a reflective view and a polysemic sensitivity that come as second nature. His striking photographs have been internationally acclaimed by nikonians.org, and the magazines "Photo Techniques" and "Outdoor Photographer". His work has been published in the book "Photoshop Restoration and Retouching", "PhotoTechniques Magazine" and "Viva Magazine", in Argentina.
When:
Starting November 1, 2019
On view: Monday - Friday from 3 to 5 PM
Where:
Embassy of Argentina - Malvinas Room