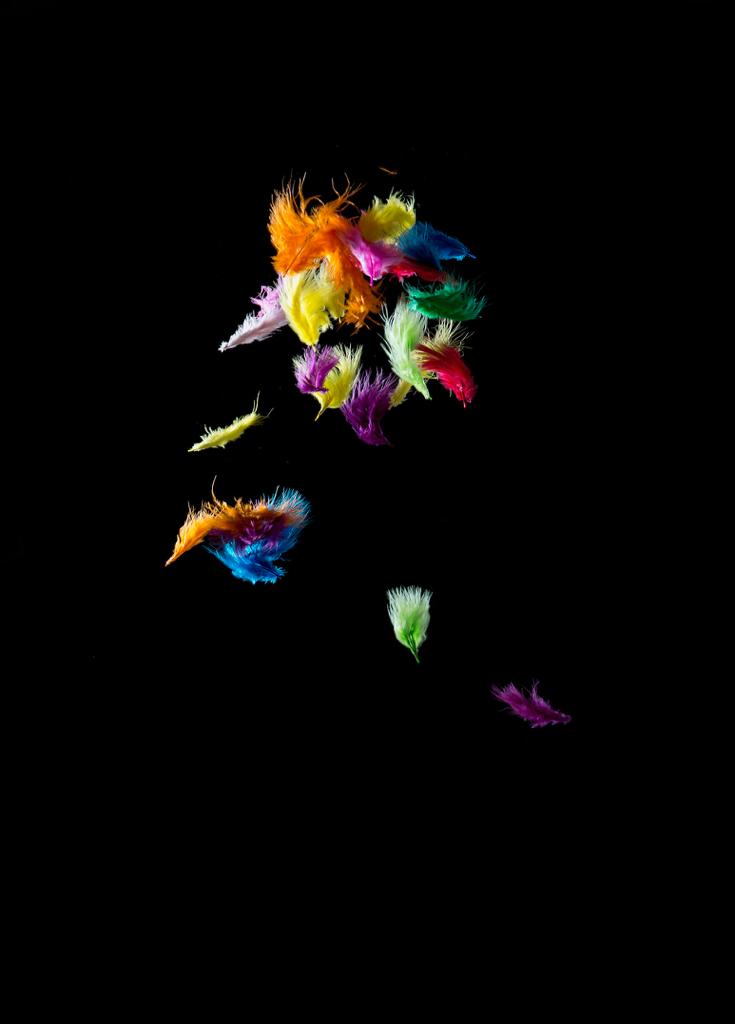 The Embassy of Argentina presents "Sinapsis", Photographs by Cotty Oxenford, curated by Eduardo Stupía.
About Synapsis
"Resembling sparkling strands of color, Constanza Oxenford's feathered fairies stage a silent show; lightning bugs traversing the yawning blackness of the shot on airy wings. The shapes, more or less feather-like, much like Dante's lights vie for the dramatic zenith of the light. The symbol emerges, not from mythical bolt but bound within a lower frequency, reduced, almost enough to touch, delicate and subdued. Much like the insect that troubled Pliny with its disregard for the deadliness of flames, the hairy, floating threads of web crackle in the burning experiment devised by Oxenford from the relationship between manual act, mechanical object and visual record."
Expert by Eduardo Stupía
About the artist
She was born in 1970 and got her BA degree in Political Sciences and International Relations at the Universidad Católica Argentina and MA in Political Sciences from Columbia University. She founded Germinare Foundation in 2001, which she runs to the present day.
Her first contact with art happened when she was 7, as a piano student. In year 2000, she had her first formal encounter with photography and processing at the New School of New York.
She has entered the BA Photo exhibition from 2016 to 2019. She's also part of the Argentine Contemporary Art Fair (FACA for its acronym in Spanish) in 2018. That same year, she showed the "Sinapsis" exhibit in OdA Art Gallery, curated by Eduardo Stupía. Through 2017 and part of 2018, she had one on one art clinic with Stupía. In August, she showed "Dimensiones de Lo Mismo" at OdA Gallery curated by Goldenstein.
When
Nov. 6 until December 6, 2019
On view: Monday - Friday from 3 to 5 PM
Where
Embassy of Argentina - Oval Room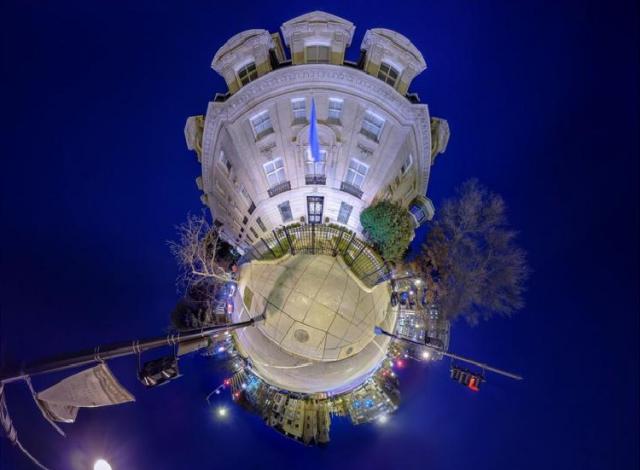 The Embassy of Argentina presents "From the Ordinary to the Extraordinary-Panoramic Photography", an exhibition by José Andrés Basbus in which "the viewers try to figure out what they're looking at, the place, and the angle the shot was taken". That is what directs Basbus every time he snaps the shutter button on his camera. He achieves this, in part, through the composition of his panoramic landscape postcards with an infrared effect.

Basbús, who has dedicated over 20 years to photography and is also a lawyer and a career diplomat, has a reflective view and a polysemic sensitivity that come as second nature. His striking photographs have been internationally acclaimed by nikonians.org, and the magazines "Photo Techniques" and "Outdoor Photographer". His work has been published in the book "Photoshop Restoration and Retouching", "PhotoTechniques Magazine" and "Viva Magazine", in Argentina.
When:
Starting November 1, 2019
On view: Monday - Friday from 3 to 5 PM
Where:
Embassy of Argentina - Malvinas Room